Insights to World Financial Markets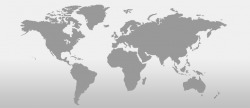 Looking for the latest hot stock tips? Please look elsewhere.

But perhaps you are more interested in understanding the evolving trends in world financial markets, which may help you in strategic portfolio allocation, finding your own hot stocks, or even determining a sensible career move? Or maybe you like to learn ways to spot red flags in seemingly promising companies?

If yes, stick around. We hope that some of our thoughts put forth here will help you in your endeavor.
---